Mental Health First Aid for Seniors
Mental Health First Aid for Seniors is an in-person, 8-hour training that teaches you how to help an older person developing a mental health problem or experiencing a mental health crisis. The training helps you identify, understand, and respond to signs of mental illnesses and addictions.
Just as CPR helps you assist an individual having a heart attack — even if you have no clinical training — Mental Health First Aid helps you assist someone experiencing a mental health related crisis. In the Mental Health First Aid course, you learn risk factors and warning signs for mental health and addiction concerns, strategies for how to help someone in both crisis and non-crisis situations, and where to turn for help.
"When a loved one has cancer, families rally around — they cook, clean, drive their loved ones to doctors' appointments, and much more.  But when someone is struggling with depression, anxiety, trauma, or other mental conditions, family members are not sure what to do."

Lisa, Washington, D.C.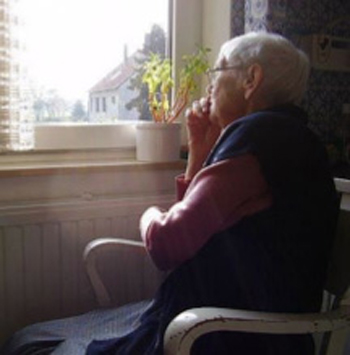 Since 2014, LHD Eldercare Solutions and the Mental Health Association of Morris County have been partnering to bring Mental Health First Aid training to the senior care community.
Learn to recognize the signs and symptoms of
Depression
Anxiety
Bi-Polar Disorder
Substance Abuse
Risk of Suicide or Self Harm
and connect the senior you care about to the help they need!
Any one of the seniors you know could be experiencing a mental illness or crisis.
You can help them.
If you are involved in providing care to any senior, you are more likely to encounter someone in an emotional or mental crisis than you are to encounter someone having a heart attack.
Our trained facilitators teach a 5-step action plan to offer initial help to people with signs and symptoms of mental illness or a mental health crisis.  You will learn to recognize those triggers, communicate appropriately with the senior, and then connect the senior with the best professional, peer, social, and self-help care.
The course comes with a 3-year certification.
Our Mental Health First Aid trainers have been formally trained by the National Council for Behavioral Health, and are authorized to offer 3-year certification to all attendees who complete the course.
Anyone can take the course: family members, social workers, home health aides, nurses, first responders, students, teachers, leaders of faith communities, human resources professionals – anyone who cares about the seniors in their lives.
Contact Us for more information about scheduling a formal training for your organization or to find out when and where our next training is planned.